Financial Education
East and Southeast Asian countries are ageing fast and a key challenge of this demographic trend is the capacity of women to meet financial needs in old age
"The potential implications of gender differences in financial literacy are far-reaching. This paper describes the findings of a review of the literature on gender differences in financial literacy with the aim to better understand their causes and consequences, as well as possible policy responses. It provides a starting point to collect further evidence, develop analytical work and case studies, and to identify areas that deserve further research, thus paving the way for future work to be developed by the OECD and the INFE.
A relatively broad range of empirical literature documents the existence of gender differences in financial literacy in various countries and along several dimensions. On average, women perform worse than men on tests of financial knowledge and have less confidence in their financial skills. However, so far policy awareness of the existence and relevance of these differences is quite low.
The literature (albeit so far limited) on what drives such gender differences points to several potentially complementary explanations including differences in skills, attitudes, and opportunities. In this context, the contribution of improved and targeted financial education programmes aimed at better addressing women's needs is promising and worth exploring further."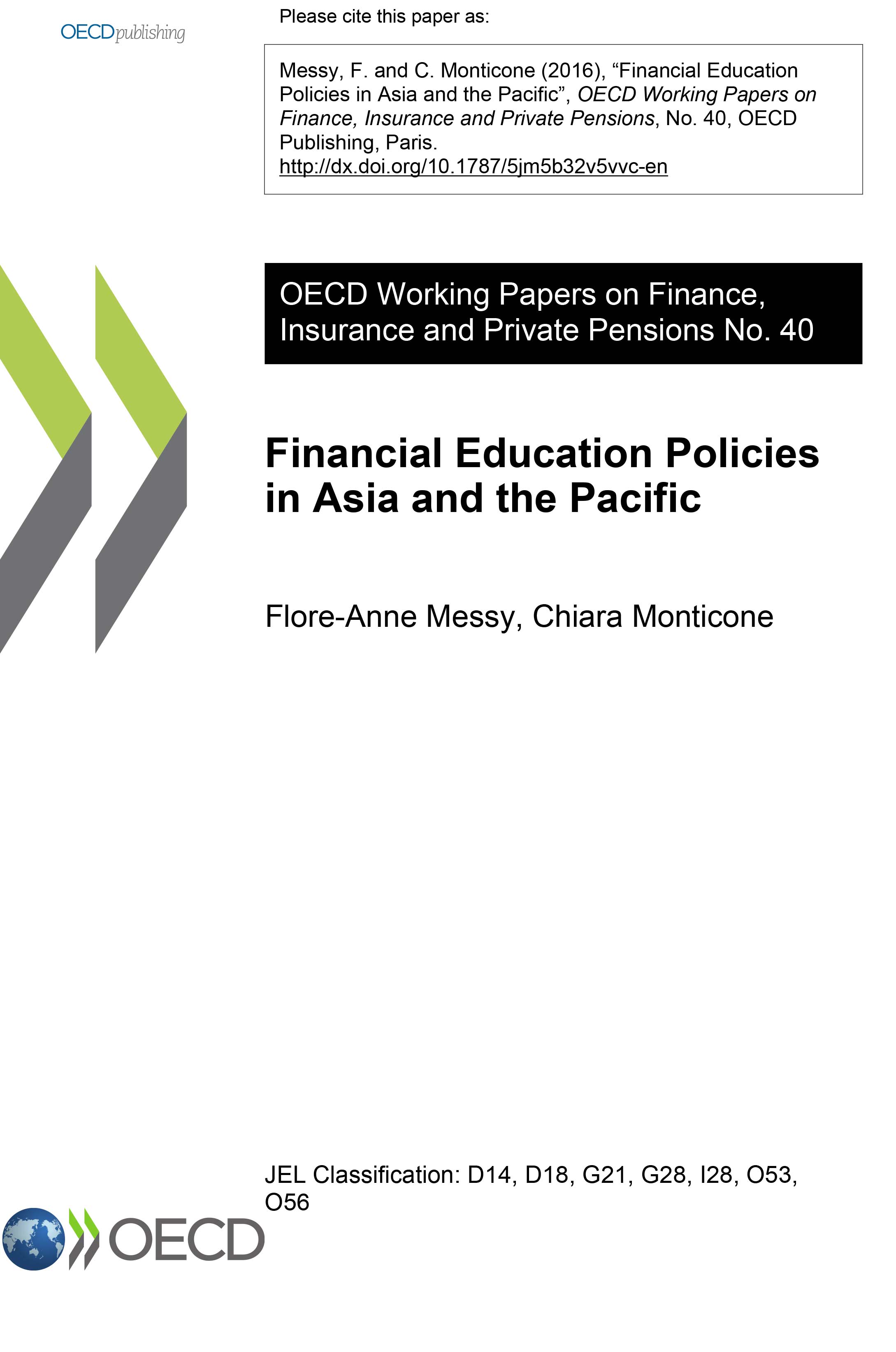 "A number of factors and trends have driven the development of financial education policies in Asia and the Pacific in recent years. In some countries and economies, the development of financial education policies has been mostly spurred by high levels of financial exclusion, both among households and small businesses, in a context of low financial literacy, low general education and high poverty. In others, current or anticipated population ageing is also playing an important role. Various countries and economies in the region have engaged in the development of financial education and financial consumer protection policy responses to help address these issues.
This report provides an overview of the recent trends and developments on financial education in Asia and the Pacific. It describes the status of national strategies for financial education and highlights financial education programmes targeting different audiences and through a variety of delivery channels. Based on the analysis of these initiatives, the report offers policy and practical suggestions for policy makers and other stakeholders."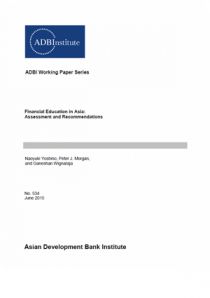 "This paper assesses the case for promoting financial education in Asia. It argues that the benefits of investing in financial education can be substantial. Data are limited, but indicate low financial literacy scores for selected Asian countries. As economies develop, access to financial products and services will increase, but households and small and medium-sized enterprises need to be able to use the products and services wisely and effectively.
More effective management of savings and investment can contribute to overall economic growth. Moreover, as societies age and fiscal resources become stretched, households will become increasingly responsible for their own retirement planning. Asia's evolving experience suggests that more national surveys of financial literacy are needed and that coherent, tailored national strategies for financial education are essential for success."