Regional Learning Network mobilized to focus on women's old age financial security
Representatives from seven countries and governments in East and Southeast Asia held an inaugural meeting as the Regional Learning Network on Women's Financial Security on 15 January 2015
Moving forward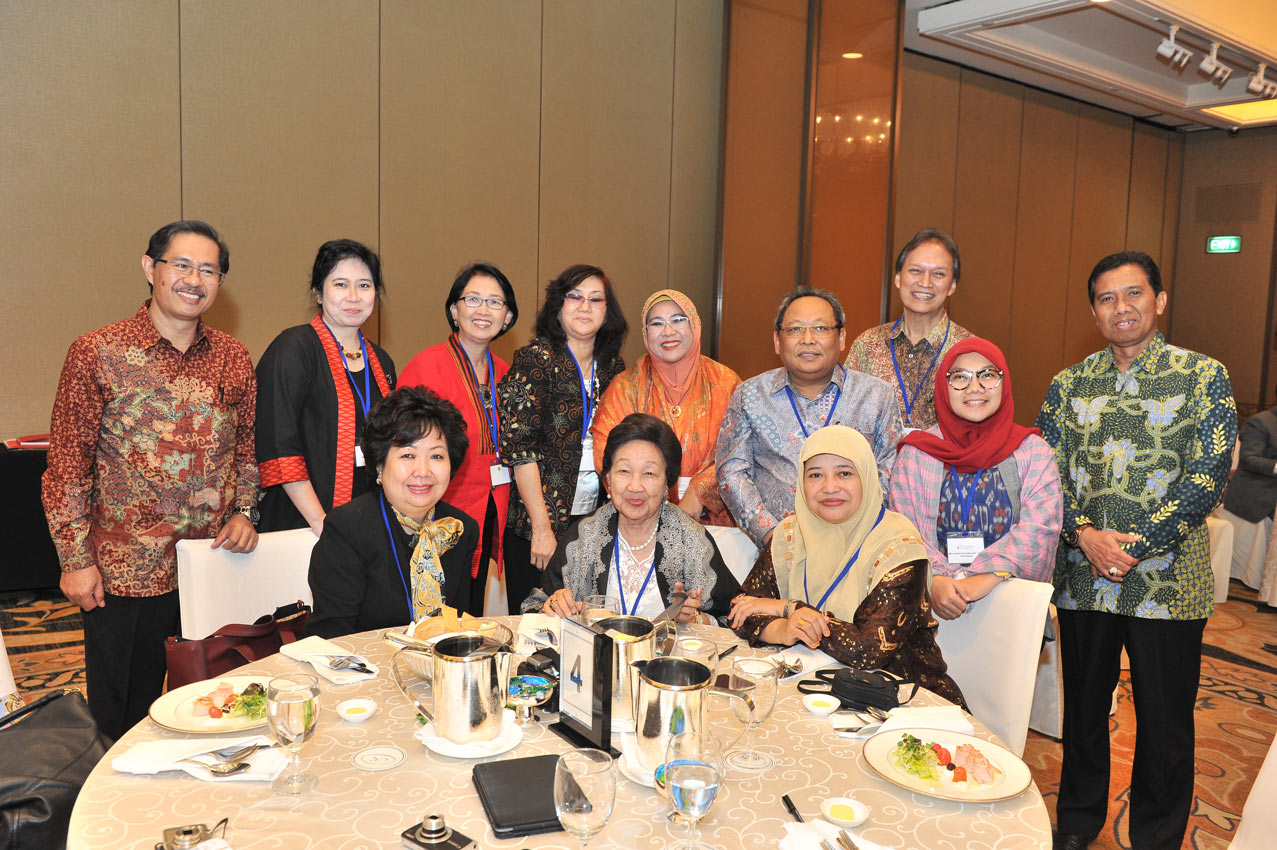 It will focus on improving partners' expertise on the issue and building their capability for monitoring and evaluation, model-building and collaborating with each other and across stakeholders.
Gender equity is the overarching vision that shall inform and drive the Network's initiatives in all sectors—policy, practice and research. To help women achieve financial security in old age, it will focus on helping improve their savings, financial capability and access to income generating opportunities. It will also facilitate advocacies for better social safety nets, broader quality of life issues and better understanding of the diversity between different profiles of women.
Country-level meetings were organized in Indonesia, the Philippines and Vietnam which effectively gathered strategic stakeholders; shared learnings from the regional meeting; supported research on country policies and programs; and assisted each country in drawing its own action plans.
Over the long term, the Network also aims to build its partnership with broader regional organizations. Study visits will also be organized to learn about successful models of policy and practice. It will also work on engaging more stakeholders around the region and further enhance its capacity and reach as a learning hub.
As its initiator, the International Longevity Centre Singapore (ILC Singapore) is currently hosting the Network. Partners from other countries in the region will take on the leadership in sustaining this multi-stakeholder initiative in the future.
After the launch, the Network, through ILC Singapore, started to map out current policies and programs on financial security in old age using a standard framework that is relevant for all countries in the region. Its output is a comparative study that can be a baseline for future research. It is also building a database of resources that will support advocacy effort. To reach out and engage the wider public, the Asian Women's Forum on Financial Security website was created.
The Network was created following the First Multipartite Regional Meeting on the Financial Security of Older Women in East and Southeast Asia on 15-16 January 2015. Countries and governments represented were: Brunei Darussalam, Hong Kong, Indonesia, Malaysia, Philippines, Singapore and Vietnam convening policymakers, programme practitioners and researchers.